Carson, 64, who is a retired neurosurgeon and a popular author, will tour Nigeria, Kenya and Zambia, which will commence on Sunday, December 27 and will last a week.
Speaking to popular U.S radio host, Hugh Hewitt, on Monday, December 7, in an interview, Carson said: "I think a lot of our policy in the future is going to affect Africa."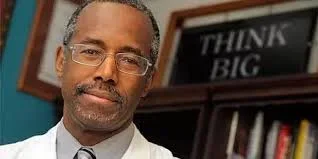 "But I'm going to those three countries in particular because my ancestors are from the Kenya-Tanzania region, the Turkana tribe. I've had all of that traced back."
According to him, the tour will enable him make decisions based on "seeing things firsthand" as opposed to "filtered information". He further informed the radio host that his trip to Nigeria will include a visit to a medical school named after him.
Carson is one of the major candidates in the Republican party in the U.S, he is contesting with the controversial billionaire, Mr Donald Trump.