Senator Ben Murray-Bruce is claiming that a cabal has hijacked the government from President Muhammadu Buhari and his Vice, Prof Yemi Osinbajo.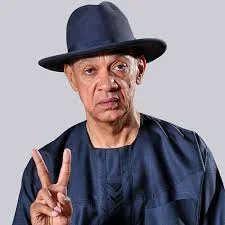 Speaking with Vanguard, the Bayelsa East Senator described Osinbajo as a good man, who according to him was not responsible for the nation's problem.
He said, "The answer is simply because the government is not being led by Buhari and is not being led by Osinbajo. They have people leading the government from behind. The vice president that I know is a good man and is quite a wonderful human being.
"Osinbajo is not the problem. There are people pushing this government for their own personal and selfish interests. Things are not working well because the people have not applied the proper measures and policies to propel the country out of recession."