Chef Benoit Violier, whose Swiss restaurant was named the best in the world in December, has been found dead at his home, BBC reports.
Mr Violier, 44, ran the Restaurant de l'Hotel de Ville in Crissier, near the city of Lausanne.
It earned three Michelin stars and came top in France's La Liste ranking of the world's 1,000 best eateries.
Swiss police said Mr Violier, who was born in France, appeared to have shot himself.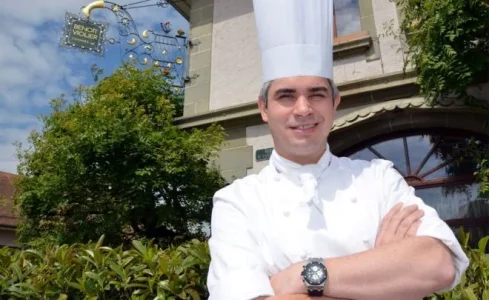 The Swiss news website 24 Heures said that Mr Violier had been due to attend the launch of the new Michelin guide in Paris on Monday.
His death comes only months after that of Philippe Rochat, his mentor and predecessor at the Restaurant de l'Hotel de Ville, who fell ill while cycling.
- BBC