Sunday Adikwu, a father of 16 children and many wives has died as a result of trauma of the attack on Agatu people by the Fulani herdsmen.
According to New Telegraph, he was said to be hale and hearty in the morning, but started complaining to ill health which later killed him as a result of alleged poor medical support.
However, refuting the claim which linked Adikwu's death to the camp's management committee diverting relief materials meant for distribution to victims of the displaced Agatu people, the Secretary, Publicity Sub-Committee of the Idoma Communal Crises Management Committee, ICCMC, Mr. Adoka Adaji, said: "The allegation is unfounded and intends to stain the integrity and reputation of the officials".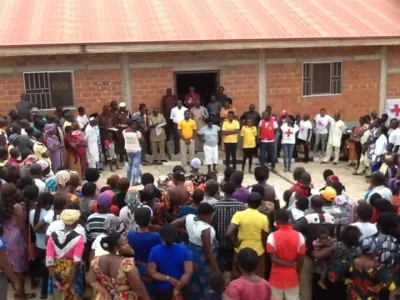 The man identified as Sunday Adikwu, had slumped and died at the Internally Displaced Persons, IDP Camp, Ugbokpo in Apa Local Government Area of Benue State.
Adikwu's death brings the number of IDPs who died so far in the camps to six, New Telegraph reports.