Former governor of Taraba state, Danbaba Danfulani Suntai is dead. His last breathe was in Houston, Florida, United States – where he was for several months, hospitalised after being involved in a plane crash leaving him in a critical state of health. In 2012, Suntai was piloting a piloting the small aircraft Cessna 208, 5N-BMJ, owned by the state government, he plane hit the ground behind the NNPC depot, along Yola-Numan Road at about 7 pm.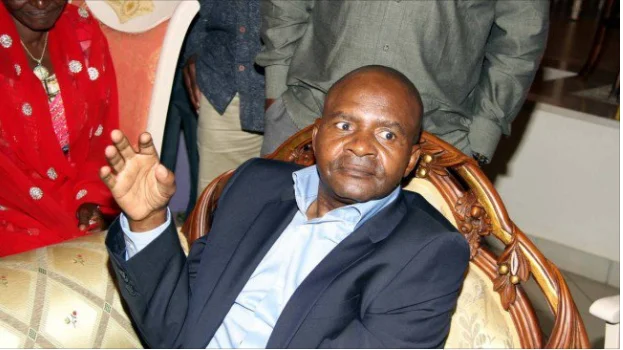 A Man of Providence and Date With History
Suntai had always had a date with history. Providence beckoned on him when he became governor of Taraba state in 2007 even without aspiring for the coveted office. He was sworn in on May 29, 2011 for a second term upon winning the governorship election for the year.
Though a pharmacist by training, Suntai enrolled for training as a pilot at the Nigerian College of Aviation in Zaria in 2010 and was thus licensed, albeit under controversial circumstances, as a qualified pilot.
He Could Have Died From Poisoning
Prior to his plane crash in 2012, Suntai had been flown to Germany for medication after returning from his annual leave in August 2009, following a sudden ailment that was suspected to have developed from food poisoning.
Upon returning from Germany, Suntai confirmed that his illness was actually as a result of food poisoning. He spoke at the opening ceremony of a three-day regional convention of the Full Gospel Businessmen's Fellowship International in Jalingo, the Taraba State capital, where he told the congregation that his meal was actually poisoned.
Although he could not give further details of the food poisoning, Suntai, who used the occasion to offer thanksgiving to God for sparing his life, also thanked the people of Taraba State for praying for him during his overseas medical trip.
He Had Successful Flights Before Plane Crash
Before his plane crash in 2012, Danbaba Suntai had had several successful flights with his private aircraft even while piloting the affairs of Taraba State as governor. But his travails started on October 25, 2012, when a private plane he piloted crashed in Yola, the Adamawa State capital. After receiving the initial treatment at the Adamawa Standard German Hospital in Yola he was later transferred to the National Hospital Abuja on October 26, 2012. From there he was flown to Germany and was later taken to a rehabilitation centre in the United States for further medication.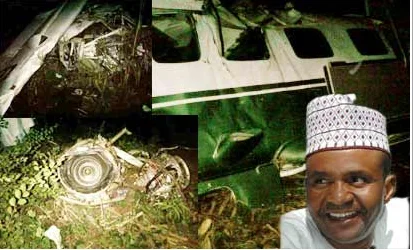 Political Conspiracy In His Absence
In his absence from office, there were political conspiracy in his state around his health – that he was not healthy enough to live in Nigeria without adequate treatment, or to govern a state
After 10 months of medical trip abroad, Suntai finally returned to the country on August 23, 2013 following claims by his supporters backed by a 'cabal' that he was fit to return to Government House, Jalingo.
He was subsequently flown abroad again for treatment, even as his then deputy, Garba Umar, was empowered by the Taraba State House of Assembly to fully take over the ship of the state in acting capacity. He was brought back in the build-up to the 2015 elections and remained confined in Jalingo until after the change of guards on May 29, 2015.
He Was Abandoned By Friends
While Suntai remained abroad on a medical trip, it was gathered that the Taraba State government and close associates of the former governor have abandoned him to his fate even as his health deteriorates. Source said the Taraba State government was overwhelmed by the cost of catering for Suntai's family and his medication, especially in the face of the current recession.
Consequently, Adamawa State Governor Bindo Umaru Jibrila, was said to have taken over the task of shouldering part of financial responsibility to Suntai's family.
Coordinator of the Taraba Peoples' Assembly, Martins Andekin had, in an article titled, 'Let's pray for Governor Danbaba Suntai,' lamented that those who rode on the former governor's back to get political offices in the state had abandoned him as his health deteriorates daily.
The article reads in part: "While Governor Danbaba was battling for his life in a German hospital, the group, now widely known as the cabal, spread all forms of lies, falsehoods and propaganda to mislead and hoodwink ordinary people to believe that indeed, Danbaba had miraculously recovered and would return in a matter of days.
"Twice, the cabal abducted Governor Danbaba Suntai from his sick bed in America and Great Britain, claiming that he had recovered. The two incidents ended in total disaster and disgrace for the organizers.
"As soon as Sani Abubakar Danladi was installed, Danbaba Suntai was completely abandoned by these so-called associates and some members of the Christian Association of Nigeria, who claimed to be fighting for him..."