Looking to bet on your favorite sports? It's the Fifa World Cup in a year. The English Premier League is at its most intense moments. And there are some great tennis tournaments coming up.
You could make your love for sports translate to some real cash - by predicting it just right!
Betway Nigeria
helps you to try out all types of sports betting, helping you to bet on all your favorite games, whether it be baseball, T20 Cricket, tennis, soccer, horse racing or more.
You sign up in minutes and can bet and win big, from the comfort of your home.
The Top Benefits of Signing Up With Betway Nigeria
Betway Nigeria can help you with everything when it comes to sports betting. It doesn't matter what sport you love - Betway has an answer for the sports you. Here are just a few of the games you can bid on, with the Betway Naija smartphone app that you can download easily from the Google Play Store.
T20Cricket
- There are a good number of matches coming up 0 including the Indian Premier League.
Soccer
- The English Premier League is still going on, and you might want to try your hands on predicting who would be winning the matches. Each time your team wins, you get to bag a truckload of money.
Tennis
- The ATP World Tour and the Grand Slam are just a few of the tennis tournaments you would like if you are a true tennis fan. With Betway, you can bet on all your favorite tennis matches easily.
Horse Racing
- It's one of the oldest sports that had bets written all over it - and you could try out your hands on it too, in a few clicks.
Easily place Your Bets
You can place your bets no matter where you are. Insights can happen anytime and you wouldn't want to miss out on time going home and betting. Instead, you can just bet right on your smartphone with the Betway smartphone app. It takes just a few seconds, and you can keep a track of all your bets too. The user interface just makes things a whole lot simpler.
About Betway
Betway
has been in the sports betting industry for a few years now, and has been a name to reckon with in just a few years of time. With presence across the world, whether it be the United States, Europe, or even African countries like Kenya and now Nigeria, Betway is one name you are sure to know if you love betting.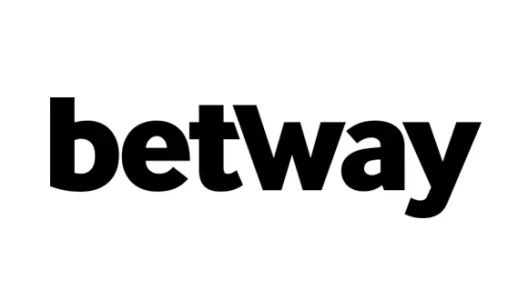 In fact, the company has sponsored some of the bigger names in sports, from West Ham United in the English Premier League to the Mathare United from Kenya or even the Ashanti Gold of Ghana. The company is known to sponsor jerseys and quality sporting gear, as well as help to develop the training and coaching infrastructure for Nigerians.
For you, it is really easy to win too - and if you do make the right prediction, it won't be long before you have the money in your bank account.
Last edited by a moderator: