The Federal Government has reached out to some leaders of thought in the South-East to intervene in the growing pro-Biafra protests in that part of the country.
President Muhammadu Buhari has also received the assurances of state governors in the geopolitical zone that the issue has being adequately addressed.
The Special Adviser to the President on Media and Publicity, Mr. Femi Adesina, said this in an interview on Saturday.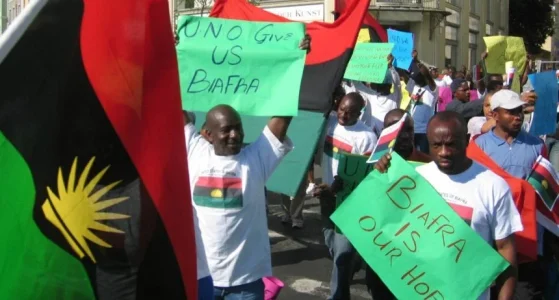 Adesina, who responded to question on whether the President was considering inviting leaders of the protesters for talks or will use South-East governors and other leaders of thought to reach out to them.
Adesina said, "Government is in communication with credible leaders of the South-East on the Biafra issue.
"At the last Council of State meeting, one of the governors from the region assured council members that the issue was being looked into.
"The leaders of thought are working already. The President is concerned about every part of the country, but he will always respect due process and rule of law."
Pro-Biafra supporters have been protesting the continued detention of the leader of Indigenous People of Biafra, Nnamdi Kanu.