The Indigenous People of Biafra, IPOB, has officially announced Chief Chuks Muoma, SAN as the replacement for Vincent Obetta, who used to be the head of the defence counsel's of the embattled leader, Nnamdi Kanu.
Disclosing this in a statement signed by its spokespersons, Emma Mmezu and Dr Clifford Iroanya, the group said Obetta has been relieved of his job due to his inability to handle such high profile matter and for alleged misconduct unbecoming of a professional legal practitioner.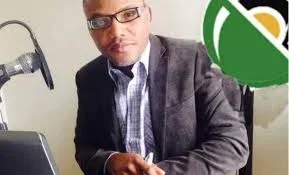 The statement reads, "The Indigenous People of Biafra, IPOB, Worldwide for the avoidance of doubt has officially dropped Vincent Obetta, who was the lead solicitor in the defence team representing the leader of IPOB and Director of Radio Biafra, Mazi Nnamdi Kanu over the bogus charge of treasonable felony presently ongoing at the Federal High Court in Abuja".