The Indigenous People of Biafra (IPOB) has written president Muhammadu Buhari in its fight to actualize Biafra without resort into war and violence.
The IPOB president yesterday while on a visit to Katsina State said: "for Nigeria to divide now, it is better for all of us to jump into the sea and get drowned."
The IPOB in a letter addressed to the President by its counsel, Mr. Emeka Enekesri accused the president of prejudice as the matter was still in court.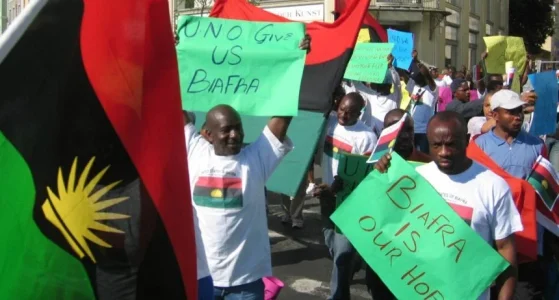 According to a copy of the letter made available to Sun Newspaper, the IPOB counsel faulted the President's dismissal of the agitators for the actualisation of the sovereign state of Biafra as "kids who were not born" during the Nigerian Civil War.
The counsel added: "We respect Nigeria and the Nigerian Government.
"Our intention is to set Biafra free from Nigeria by the rule of law and not to destroy Nigeria, just as Eritrea was set free from Ethiopia without destroying Ethiopia; just as South Sudan was set free from Sudan without destroying Sudan; just as Bangladesh and Pakistan were set free from India without destroying India."