A chieftain of the All Progressives Congress, APC, Bankole-Hameed, in an interview with Vanguard faulted the agitation for Biafra and also bares his mind on the continued detention of the leader of the Indigenous People of Biafra, Nnamdi Kanu.
Bankole Hammed said: "I think this is truly an interesting development. Here is someone who knows that what he did embark on was nothing short of terrorism. What does he expect of the authorities? Body massage, hotel accommodation or what?"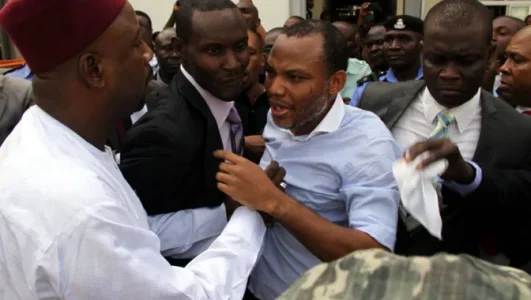 "He is lucky Nigeria is not interested in capital punishment, otherwise he may be so charged. I think the government is even soft on him", he said.
Read more
Vanguard