Deputy President of the Senate, Senator Ike Ekweremadu has asked the government to release detained leader of the Independent Peoples of Biafra (IPOB), Nnamdi Kanu if the court has so ruled.
Ekweremadu stated this at the South East Economic and Security Summit held at the Government House, Enugu, on Thursday.
He frowned at the government's disobedience to court orders.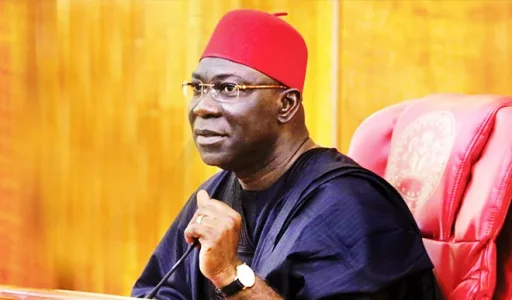 He said: "If the court says someone should be released from detention, government must do everything possible to respect".
Ekweremadu also expressed serious reservations over the exclusion of some parts of the country in some key areas of governance and security architecture of the country.
"Today, as I speak, there is no Igbo man in the commanding heights of our security sector and so they do not attend Security Council meetings. In the top echelon of the governance of this country, the Igbos are absent".