Members of the pro-Biafra group, Indigenous Peoples of Biafra, have resolved to carry arms from Wednesday February 17, 2016, 'in self-defence', Dailytrust reports.
The group said in a release yesterday in Umuahia by its spokesperson, Emma Nmezu, that failure to carry arms had exposed its members to attacks and killings by security agents.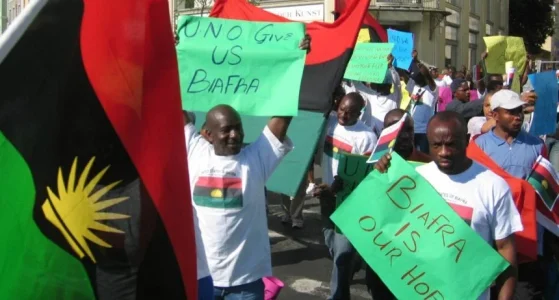 "Biafrans" will now be in the mode of self defence as enshrined by the relevant acts and declarations of the United Nations", Nmezu said.
"Let no country or world leader attempt to tag us as terrorists because we are not terrorists, rather we are fighting for our survival and from being exterminated from the surface of the earth," the release said.