Bishop David Oyedepo of the Living Faith Church has reacted to critics who label the fees paid by Covenant University as exorbitant.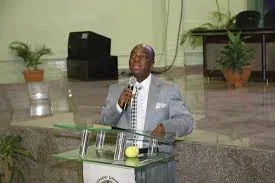 According to NAN, speaking in a telecast to a pre-Shiloh 2016 Convention gathering of the church monitored via satellite in Jos on Saturday, November 5, the cleric said the critics were acting in ignorance.
"The school fees has Gods approval and is in accordance with the quality of facilities provided by the university in meeting the educational needs of the nation," he said.
He added that one of such critic was smitten with a strange plague of chronic mouth odour and he only received spiritual pardon and was restored following his confession and his (Oyedepo) intervention.