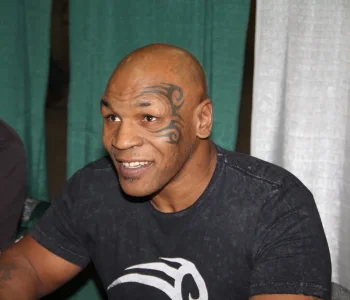 Former world boxing heavyweight champion Mike Tyson has become the latest high profile celebrity to show support for Luis Suarez on his infamous biting incident at the 2014 FIFA World Cup tournament.
Suarez drew widespread criticisms and outrage after he bit Italian defender Giorgio Chiellini during a World Cup game,and the Uruguay player earned himself a four-month ban amongst other sanctions.
Tyson,who himself was at the centre of a biting controversy during his boxing career when he chopped off some parts of Evander Holyfield's ear,showed solidarity with Suarez adding that it was the impulse of the moment.
"Suarez's bite? I understand it. It was a blackout moment which can happen at times," Tyson replied during a question & answer session on social networking service Reddit.
"It was just one moment in which the competition can make the blood in your veins boil and it overpowers your rationality.
"Sometimes you become something that you are not."