University of buffalo player, Ikechukwu Onwukanjo, has insisted that the Black Stallions of Nigeria have a fiar chance to qualify for the 2016 Rio Olympics in Brazil.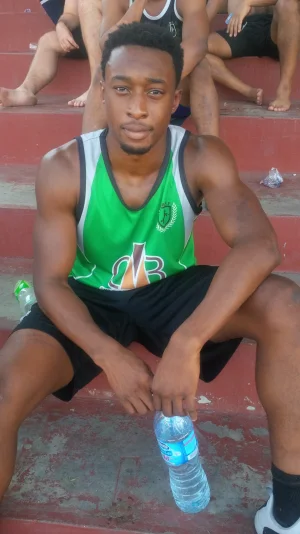 The Nigerian Rugby Football Federation have invited the players to prosecute their qualifiers against the likes of Zimbabwe, Uganda and Zambia in Pool B in Johannesburg on November 14 and 15.
Cowrie RFC's Azeez Ladipo will captain the team that include thirteen other players from both within and outside of the country.
The players are; Christian Ogar, Nuhu Samaila, Alfred Oche, Onoru Oyiza Jatto, Samuel Ekpo, Hafis Ayinla.
Three players were invited from the United Kingdom (UK), two from the United States of America (USA) and one from South Africa, most of whom were discovered at the President Cup.
Among the foreign-based players called up are Omotohunola Odulaja, Ayomide Joseph, Danjuma Mshelia, IK Onwkanjo and Thankgod Okafor.
"Nigeria has a fair chance of qualifying for the next Olympics in Rio, like in our last three qualifiers, we did pretty well. We lost to Morocco twice which is unfortunate but I still believe we can qualify because in rugby, any team can lose and any team can win.
Ik also disclosed that with the way the awareness is going, Rugby might as well take over from football and basketball in Nigeria.
"Definitely, I see rugby as one of the top sports in Nigeria in the future because Nigeria as a whole has a huge amount of potentials, a huge amount of athletes who haven't even been introduced to the sports yet so hopefully with Rugby coming to the Olympics, more and more events in Rugby and even more players will be introduced to the game in Nigeria."
Last edited by a moderator: