The international wing of the Murtala Muhammed Airport, Lagos was thrown into darkness on Wednesday night following a power outage.
Eye witnesses said that passengers coming into and those going out of the country were thrown into confusion as they had to rely on light from their mobile telephone sets to locate their ways.
Officials of the Federal Airport Authority of Nigeria, who spoke to our PUNCH under the condition of anonymity because they were not authorised to speak on the matter, said about 70 per cent of the MMIA was covered in darkness, leaving only a few sections with light.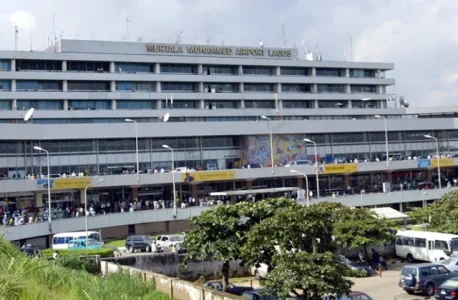 Officials of the Nigeria Immigration Service were forced to stop passenger facilitation after the Uninterrupted Power Supply connected to their machines shut down.
The blackout lasted for hours and eye witnesses said a number of outgoing passengers would likely miss their flights.
The spokesman for FAAN, Mr. Yakubu Dati, confirmed the development. He said FAAN engineers were working to restore supply.
"The airport facilities, including some of the cables, are 40 years' old but our engineers are on top of the situation," he said.
It was learnt that there were mild protests as intending passengers on British Airways and Turkish Airlines who had yet to board feared that they might miss their flights if the situation was not resolved on time.
It was gathered that the outage lasted for about 2 hours.