Blood bath as suspected cultists on Monday invaded the Ebute-Meta area of Lagos State, killing four persons and injuring twenty others.
Residents said the gunmen who wore masks and operated for about one hour without any resistance from security agencies, drove into the community at about 9.30pm in two cars and shot sporadically at residents of Odofin, Kano, Jebba, Osolake and Bello Streets.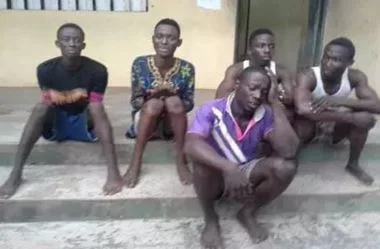 Vanguard reported that a team of policemen from the Denton Police station and the Rapid Response Squad were seen patrolling the community.
According to a police source, the team of policemen stormed the Ebute Onipomo area, a slum community, close to where the shooting took place and arrested four persons in connection with the shooting.
Read More