Draped usually in a black flowing gown made of silk, with a white turban sitting firmly around his head, the leader of Shiite Muslim in Nigeria, Sheikh Ibrahim El-Zakzaky, cuts the image of a divinity – certainly that is not the quality he will attribute to himself. For a man of El-Zakzaky's conviction, such portrayal belongs only to Allah. "There is no god but Allah and Muhammad is His Messenger," Quran says.
Notwithstanding, members of Islamic Movement of Nigeria (ISM), the group he founded about 40 years ago in Zaria, Kaduna State, tend to view him as an icon of divinity.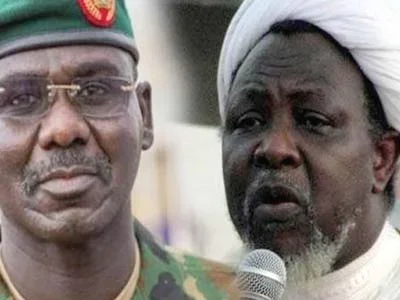 So when the cleric, according to the media reports, lost his three sons, Mahmoud, Ahmad and Hameed and dozens of his members during a similar military attack in July 2014 while protesting in solidarity with the Palestinians who were being bombarded by Israeli troop in Gaza, the group developed resentment against the Nigerian army.
Since the clash, the Shiite leader had continued to express his anger against the military at functions the Movement organises across the country, describing government officials as " people who engage in all-out war against its citizens to satisfy a foreign interest in exchange for worldly pleasure or reward".
He once described the present government "as a bunch of wild beasts, with an insatiable appetite for the citizens' blood. They killed mostly children dramatising the tragedy of Karbala. What we have is a heartless government backed by a wild beast military with a license to kill."
Continue reading