Some soldiers conveying foodstuff to troops were ambushed around Bama-Ngurosoye in Borno state by suspected Boko Haram insurgents on Thursday, Sani Usman, army spokesman, has said.
Usman explained that "a search and rescue team that was sent to 'Bokos' general area recovered corpses of a soldier and a civilian JTF, and as well six burnt AK-47 rifles. "The team has also intensified search for a missing soldier.
The explosive ordinance device element on the team have discovered and detonated an improvised- explosive-device buried along the road. "They have also found out and destroyed Boko Haram terrorists hideout in the area.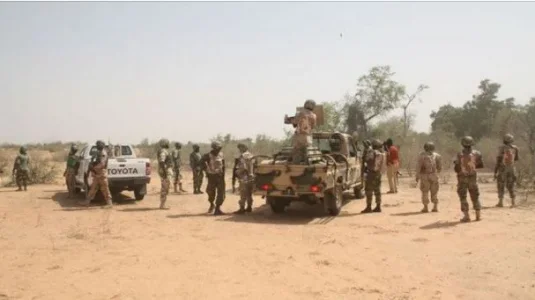 - The Cable