Gen. Lucky Irabor, the Theater Commander of Operation Lafiya Dole said on Wednesday that boko haram attacks were increasing because the army is winning the war against terror.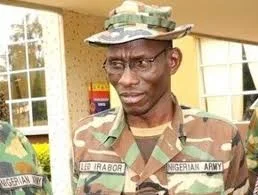 ''What is happening is that the terrorists are trying to make noise so that people will believe that they still have some powers.''
"They are just trying to create some impression that they are still in control," Irabor said.
''We had anticipated that the terrorists will resort to these kinds of attacks after what we did to them in Sambisa. It is customary all over the world that terrorists scale up attacks towards the end of their activities," Irabor said.