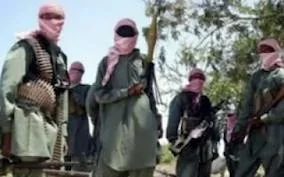 With an estimated sum of $70 million, Boko Haram has been ranked the seventh wealthiest terrorist organisation in the world.
According to a report published by The Richest, the sum of $70 million was made by the group between 2006 and 2011 from their numerous kidnappings and the subsequent ransoms procured.
The Islamic State in Iraq and Syria (ISIS), a Jihadist militant group, is adjudged the richest terrorist group till date, with an estimated sum of $2 billion, gathered from looted weapons and bank robberies.
The second richest terrorist group is Irish Republican Army (IRA), a prominent professional money laundering organisation in Europe with over $450 million.
Click here to read more
Source: #Tribune