There were indications, last night, that the leadership of the Boko Haram sect might table two major conditions to be met by the Federal Government to seal the deal as negotiations for the expected next phase of the release of 83 Chibok girls begins this week.
A source close to the negotiations disclosed to Vanguard listed the two major conditions as
ransom payment and


freedom for no fewer than 16 of Boko Haram commanders by the government.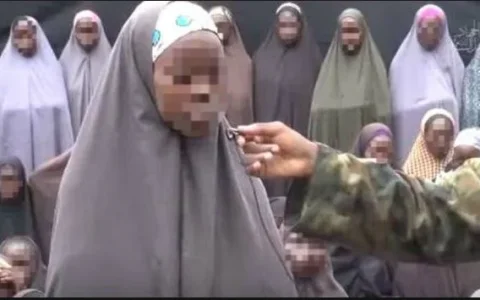 The government, it was learnt, was eager to get the remaining 83 girls, reportedly held by a top leader of the sect in an undisclosed location in the North East.
Of the 219 girls still missing, a source said that only 104 were left in the captivity of the sect while the rest had long been married off by top commanders and converted to Islam.
"The truth is that those Chibok girls are now Boko Haram members, having married the sect members and become radicalised," the source said.
"The remaining 83 girls are with a top leader of Boko Haram and those are the only ones we are going to work for their release in the next phase of our negotiations which starts immediately.
" The others had since become Boko Haram members, having been married off and radicalised into Boko Haram as soon as they were captured over two years ago".
It was learnt that the lingering challenge in getting back all the girls arose from the fact that while some of them are with a faction loyal to Benawhi, the rest are being kept by the group loyal to Abubakar Shekau. But one of the negotiators believed the remaining 83 girls would be freed if a meaningful deal is struck between the sect and the Federal Government.