Boko Haram terorists may have sent out suicide bombers as multiple explosions were recorded in Maiduguri on Sunday night according to local sources.
It was learnt that a suicide bomber attacked a Civilian Joint Task Force (CJTF) check point around Muna garage while another set of bombers attacked Kalleri ward.
Alhaji Mala, a resident told DailyTrust Newspaper that "we lost three people in Kalleri last night to the bombers; they would knocked on the our doors when we open, they quickly grabbed people and detonated IEDs".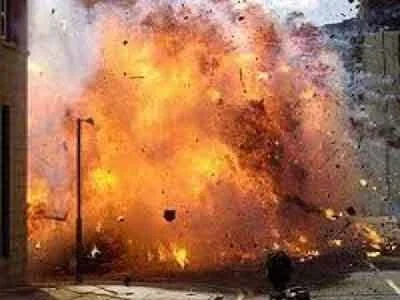 file photo
An Army captain and five soldiers were killed Saturday evening in an evening attack launched by suspected Boko Haram militants on 27 Taskforce Brigade of the Nigeria Army in Buni Yadi, Gujba Local Government Area of Yobe State.
A military source said: "Some of the soldiers have spent over 20 years in active service and the captain was posted recently to the Brigade before the terrorists struck and killed them."
He said casualty on the side of Boko Haram could not be ascertained because most of them fled with bullet wounds and many copses were seen scattered in the bush.
Source: Dailytrust