After 14 months old after birth, baby Aisha Lawal, her own mother's namesake, has been in hospital for a year and two months with severe burns over nearly half her body.
Her hospitalization started in Maiduguri where her family fled on foot and bicycle after Boko Haram attacked their village in Bama, bombing and razing houses to the ground. Recently her family has managed to get to National Hospital, Abuja, where she underwent a four-hour surgery.
Surgeons used flesh from her thigh to reconstruct her eyelids, adding flesh to the top and bottom lids.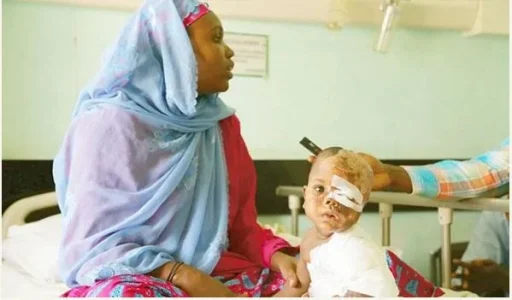 Read Daily Trust
Full Interview
with the mother.