No fewer than 15 hunters have been slaughtered in the bushes between Gubio and Mobbar Local Government Areas of Borno State by members of the dreaded Boko Haram sect.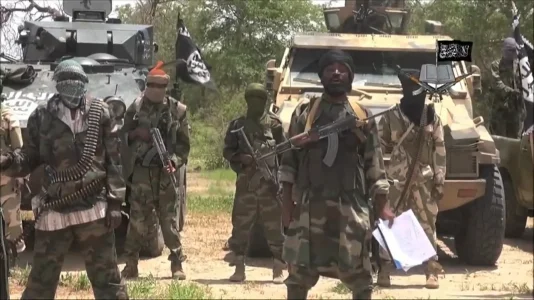 According to Vanguard, the incident has resulted to the scarcity of grasshopper, otherwise known as 'Fara' in Hausa, in the market within the state.
According to a source, the insurgents clashed with the victims in the bushes near Kareto community, north of the state.
The source revealed that "15 people were killed by terrorists while they were combing bushes around Kareto area to hunt grasshoppers.
"When the grasshopper hunters were in the bush, some group of terrorists suddenly appeared and started shooting sporadically, after which they killed one of the hunters before slaughtering 14 and fled without any arrest".
Confirming the development, Mrs. Hanatu Jauro who fries Fara in Maiduguri, said she had been finding it very difficult to get the commodity for sale, as one of her customers was among those killed in the ambush.
Meanwhile, the Police Public Relations Officer, Victor Isuku has not confirmed the latest development.