Muktar Suleiman, a suspected member of the Boko Haram group, who allegedly killed a policeman before escaping from the custody of the Department of State Services (DSS) in 2015, has been re-arrested.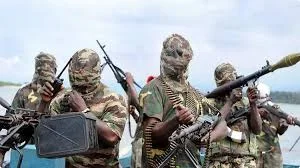 Suleiman was arraigned before a magistrates' court in Lokoja, Kogi state capital, on Tuesday. Levi Animoku, chief magistrate, ordered that he should be remanded in prison.
Apart from the policeman, Suleiman and his sect members were also accused to have killed a fellow inmate during their escape.