Cameroon has closed most of its markets along the border with north eastern Nigeria following the deadly attacks blamed on Boko Haram terrorists.
Midjiyawa Bakaris, governor of Cameroon's Far North region, said the markets were to remain closed until further notice during a televised speech on Canal 2 International.
Although some have argued it would undermine people's businesses, authorities said the decision was made for security reasons as attackers often disguise themselves as traders and detonate explosives in crowded places such as markets.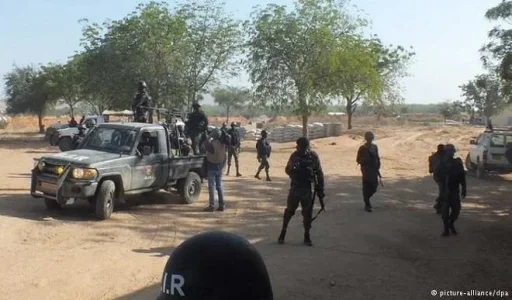 The move came as government spokesperson Issa Tchiroma Bakary said Cameroon has been attacked at least 30 times since the beginning of the year.
In one of the deadliest attacks blamed on Boko Haram, at least 32 people were killed in coordinated bomb blasts in Bodo, a village near the border with Nigeria, on 25 January 2016.
Two suicide bombers died on 28 January when they targeted a school in northern Cameroon. No one was reported dead, but a number of people were said to have been injured in the explosions.
- VentureAfrica