The National Leader of All Progressives Congress (APC), Bola Tinubu, says Nigerians need to be creative and innovative to develop the economy.
"Diversification of the nation's economy was always on the drawing board but had never been implemented", Tinubu told newsmen in Ibadan on Sunday.
"There are so many ways to create and revitalise this economy; it is not as bad into the future as people make it appear.
"The past is nauseating, terrible. There has never been any principle of good governance in the past. It has been cesspool of corruption," he said.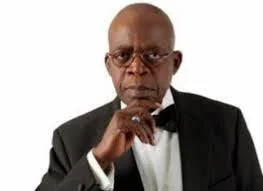 The former Lagos State governor said that Nigerians needed to support and encourage the present administration in its campaign against insurgency and kidnap.
"We face the challenge. We accept the need for the diversification of the nation's economy." There are a lot of variables in the oil sector which we have to look at critically.
"We are not the only country that is affected by the effect of this oil crisis. We have to be more creative in a way that will not hurt the welfare of the people," he said.
"We need to look inwardly. There are so many ways and we are blessed to really create local demand, improve our disposable income and manage our own economy. We have the resources, people and the blessing of both weather and mineral resources but it will take time," Tinubu said
Source:
TheNation