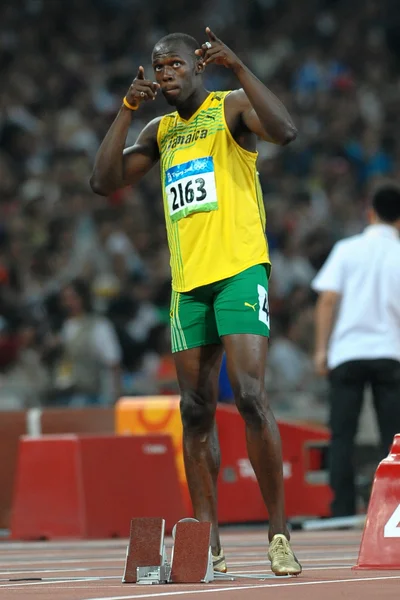 World Athletics record holder Usain Bolt has revealed that he will now shift his attention into getting ready for the 200m event.
Bolt on Saturday helped Jamaica to winning a gold medal in the 4x100m relay event at the 2014 Commonwealth Games,adding to his already impressive collection of medals haul.
"I think I've done enough in the 100," the 27-year old told BBC Radio 5 live.
"I know people want to see me run fast in the 100 but I love my 200 and I want to do something special for myself. So for me, my main aim is the 200."
The six-time Olympic gold medallist admitted that his 9.58seconds world record can be broken in the 100m,but said that his focus is to do less that 19seconds in the 200m.
"The world record can keep going down. You never know who's going to show up next and dominate," he added.
"I've said I want to run sub 19. That's one of my biggest goals and my biggest dreams, so I'm definitely going to be training hard and seeing what I can do."