Bomb explosion rocked a mosque at Yartabki village near the headquarters of Funtua local government in Katsina state, on Tuesday.
Aminu Sadiq, the Police Public Relations Officer in the State, confirmed the incident to NAN, but said no one was injured, and that "severe damage" was not done to the mosque. He said a suspect had been arrested, disclosing that two mobile cell phones and remnants of the explosives were also recovered. Sadiq added that the recovered items were being ascertained by experts. The worshippers, who were reportedly scared after spotting a black polythene bag inside the mosque, informed the police, but the explosives detonated before the arrival of the security team.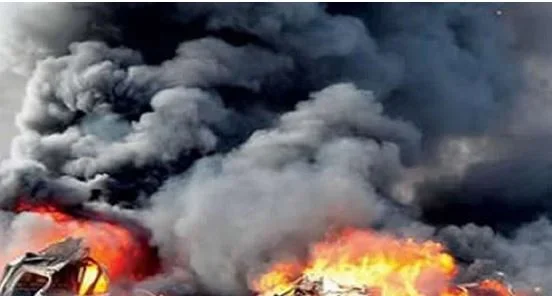 Katsina, the state of President Muhammadu Buhari, is one of the few northern states, where the sect has not been able to operate. The last known insurgent attack in Katsina occurred at Daura, the hometown of the president, in 2013.