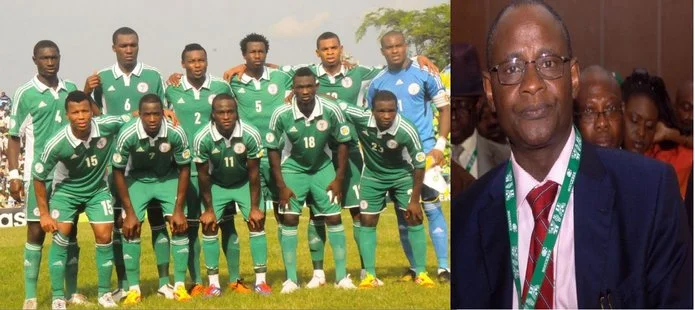 Nigeria's Sports minister,Tamuno Danagogo has intervened in the row between the Super Eagles and the Nigerian Football Federation(NFF) over the allowances accruing to the team.
The Super Eagles protested to the NFF president Aminu Maigari,demanding to get their own share of the FIFA largesse paid to the country for qualifying for the World Cup tournament.
It is understood that the players even threatened to boycott their opening game against Iran on Monday,if their requests are not met by the NFF.
FIFA allocated $8million to Nigeria as its subvention for making the World Cup,but the NFF told the players that they have only gotten delivery of $1million from Zurich and that they have used part of it for the friendly games and other logistics centered on the team.
The minister in a meeting with the NFF president in Sao Paulo,was said to have enjoined Maigari to try and pacify the players.
"If we do not treat them well and make them happy, they may just go into the tournament and perform badly and ensure that we pack our bags and return. So they are the reasons why Nigeria is participating in the tournament and we should do everything within our powers to ensure that we do our best for the team."
This will not be the first time that the issue of bonuses will come to the fore between the NFF and the Super Eagles.
Last year,the Super Eagles refused to travel for the FIFA Confederations Cup after a World Cup qualifier against Namibia,protesting the slashing of their match bonuses by the NFF.