Less than halfway through her elected mandate, Dilma Rousseff was stripped of her presidential duties for up to six months on Thursday after the Senate voted to begin an impeachment trial.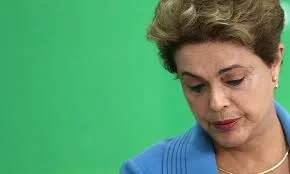 After a marathon 20-hour debate that one politician described as the "saddest day for Brazil's young democracy", senators voted 55 to 22 to suspend the Workers' party leader, putting economic problems, political paralysis and alleged fiscal irregularities ahead of the 54 million votes that put her in office.
Rousseff, Brazil's first female president, will have to step aside while she is tried in the upper house for allegedly manipulating government accounts ahead of the previous election. Her judges will be senators, many of whom are accused of more serious crimes.
A final decision, which is likely in September or October, will require a two-thirds majority. Ominously for the president, this margin was exceeded in Thursday's vote.
She has however ceded power to her vice-president-turned-enemy Michel Temer