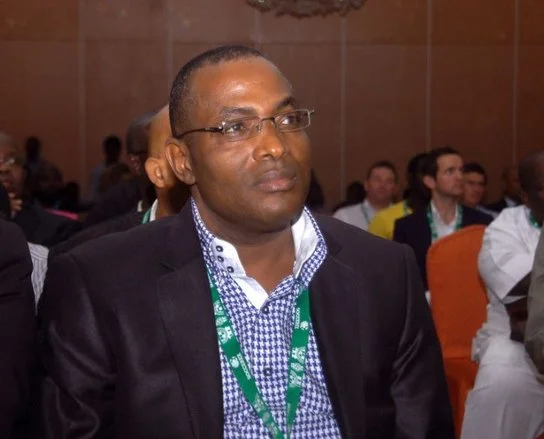 The Nigeria Football Federation(NFF) has launched an attack on brands who want to leverage on the participation of the Super Eagles at the 2014 FIFA World Cup tournament in Brazil.
Nigeria drawn in group F will be coming up against Argentina,Bosnia-Herzegovina and Iran,playing its first game on June 16 in Curitiba,Brazil.
General Secretary of the NFF,Musa Amadu lamented the rate at which brands are taking undue advantage,citing Nigeria Breweries PLC, for its deliberate infringement on the rights of its sponsors, Guinness Nigeria PLC.
Just last month,past skippers of the Super Eagles Kanu Nwankwo and Austin Okocha were unveiled as ambassadors of a popular local beer,Star.
Amadu noted that the said company "launched communication materials across Nigeria featuring ex-players of the Super Eagles, giving the impression that you are an Official Sponsor of the team."
"We have equally noticed other outdoor materials with un-named faces in green and white jerseys all in an attempt to associate with the Super Eagles' participation at the forthcoming FIFA World Cup finals in Brazil, and gain undue advantage.
"We declare that this is nothing but blatant market ambushing and this is not only uncalled –for, but highly unprofessional."
It is understood that the NFF issued a seven-day notice to Nigeria Breweries asking them to stop masquerading as their sponsor and take down materials linking them to the Super Eagles: "failing which the NFF and Guinness will take legal action against NB PLC and seek appropriate damages."
The Super Eagles currently camped in the United States will depart for Brazil after their friendly game on Saturday with USA in Jacksonville.
Last edited by a moderator: