The Nigerian Tribune Newspaper has just published an article with the headline: 'World Cup 2014: What Nigerians did with Brazilian ladies'. Here is an extract. What do you think? Sounds like most of it could be any from any city in the world including most of our Nigerian cities
Read extract from Tribune Below:
Adesola (not real name) is a Nigerian from Abeokuta, but who has been living in Sao Paulo since 2000. He has just two children, but by two Brazilian women. "The average Brazilian lady is impatient, she never can stay long in marriage," Adesola said. But could it not be that he himself was impatient or so irresponsible that either of the two mothers of his children could not tolerate?
Adesola's two kids stay with their mothers and he visits them on weekends, but surprisingly, he says he still invites any of the two women over to his place anytime for sex.
"No, that is not the case, no matter what you do, you can't emotionally satisfy the Brazilian lady," he told Saturday Tribune. A swallow does not make a summer. Adesola went on to relate the story of another Nigerian who had suffered similar fate. "Mojeed (also a resident of Sao Paulo) already has five children by five Brazilian women," he said. But like someone on a cue, Yinka, a Nigerian lady present at the discussion, interjected, "Ah, o ma ti n lo si mewa" (it is already more than five, it is almost ten now). Ten children by ten women?!!!
'Sola gives a more graphic mindset of the Brazilian lady: "This very moment, she can tell you she loves you, and the next she can say it is all over. Once she says 'mo achabul', that is the end." "Mo achabul?" "Yes, it means it is finished," he said.
Click here to read more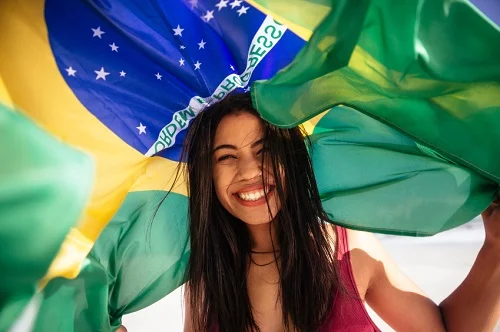 Source: #Tribube