Brazil's tourism minister has resigned, in a move that adds pressure to embattled President Dilma Rousseff.
Opposition lawmakers want to remove Ms Rousseff over claims she manipulated accounts to hide growing deficit.
Officials from her coalition allies, the Brazilian Democratic Movement Party (PMDB), will vote to leave the alliance on Tuesday, members said.
Tourism Minister Henrique Eduardo Alves became the first PMDB member to stand down from government on Monday.
Ms Rousseff, a former political prisoner during Brazil's military government, began her second term in office 14 months ago.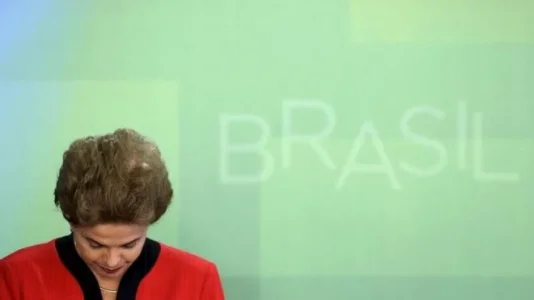 But her popularity has plummeted amid corruption allegations around senior members of the governing Workers' Party.
The speaker of the lower house of Congress, Eduardo Cunha, agreed in December to open impeachment proceedings against her.
Last week, Ms Rousseff, who denies wrongdoing, said the procedure amounted to a coup. She spent Monday meeting officials from the PMDB ahead of that party's national leadership meeting on Tuesday, reports the BBC.
"On Tuesday we will be disembarking from this government," Senator Valdir Raupp told Reuters.