There are indications that two bus loads of suspected Boko Haram members managed to escape to Rivers State following the arrest of 486 others on Sunday in Asa, Ukwa West Local Government Area of Abia State, southeast Nigeria.
The Chief Press Secretary to the Abia State Governor, Charles Ajunwa, who disclosed this to PM News declined to give further details.
The Commissioner for Information and Strategy, Abia State, Dr. Eze Chikamnayo, also explained that two buses escaped with their occupants.
The buses appear to be at large as none of them has been tracked down at the time of filing in this report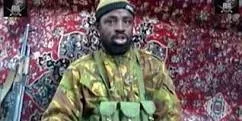 #PMNews #BokoHaram
Click here to read more
Last edited: