Sahara Reporters has stated that one of Nigeria's most prominent traditional rulers, Ado Abdullahi Bayero, Emir of Kano, has passed away.
He died today, family sources say.
On the 7th of February, 2013, a Boko Haram attack on the emir nearly resulted in his death. He survived the attack because his three bodyguards protected him, dying in the process.

BBC reports:
"We suddenly saw them running towards the convoy, shooting again and again," says Muhammad Dalatu, remembering the recent attack on one of Nigeria's most revered Muslim leaders, the emir of Kano.
"There were about eight of them. They were not wearing masks and they looked young - between 25 and 30 years old. We got down under the seats of the bus," recalls the journalist who was in the convoy just a few vehicles behind the emir's blue classic car.
Emir Al Haji Ado Bayero survived but his driver and three bodyguards were killed, apparently valiantly shielding him from the gunmen.
"I was very scared and I couldn't sleep for two days because I was wondering what condition the emir was in," says Mr Dalatu.
His comments reflect the high regard many here have for the religious leader.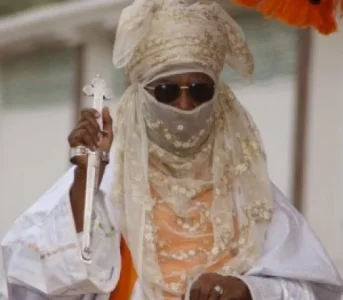 May his soul rest in peace.
Last edited by a moderator: