The U.K. must hold a vote in Parliament before starting the two-year countdown to Brexit, a panel of London judges decided, likely setting up a constitutional confrontation at the country's Supreme Court next month.
"If notice is given under Article 50, it will inevitably have the effect of changing domestic law," Judge John Thomas said Thursday, delivering a decision that is a setback for Prime Minister Theresa May's plan to unilaterally start the process by the end of March by invoking Article 50 of the Lisbon Treaty.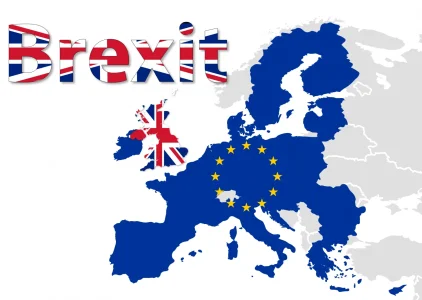 The decision in London comes less than a week after a Northern Irish judge rejected a pair of challenges to the Brexit process, and the Supreme Court has already set aside time for an appeal hearing Dec. 5 to 8, a government lawyer said.
"It might mean that the Prime Minister has to show her hand a little more," said Stephanie Flanders of JPMorgan Asset Management in an interview on Bloomberg Television.
During the London hearings, Attorney General Jeremy Wright said that the challenge at its basic level was an attempt to interfere with democracy. Lawyers representing the claimants said that May's bid to trigger Brexit on her own would amount to an unconstitutional power grab that tramples upon centuries of legal precedent.