World leaders have expressed concern over multiple blasts that rocked Brussels airport and metro station on Tuesday morning, killing no fewer than 22 people.
Two blasts hit Brussels airport and another hit a metro station close to the European Union headquarters.
- President Muhammadu Buhari joins leaders across Europe and the rest of the world in condemning the atrocious terrorist attacks on the Zaventem Airport and Maalbeek Metro Station in Brussels earlier today. He commiserates with Prime Minister Charles Michel and Belgians over the loss of over 30 lives in the attacks.
- President Barack Obama said: "Brussels attacks a reminder that world must unite in fighting terrorism".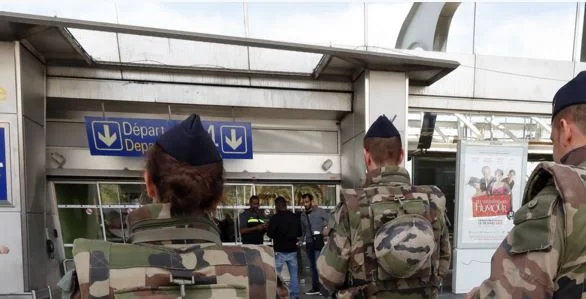 - British Prime Minister, David Cameron, in London expressed displeasure at the blasts and promised that Britain would do everything they could to help.
- Russian President, Vladimir Putin, strongly condemned the explosions in Brussels and assured the Belgian people of solidarity in times of difficulty.
Kremlin spokesman, Dmitry Peskov, said Putin has already sent and expressed condolences to Belgium in connection with the death of civilians in a series of explosions in Brussels.
- Swedish Prime Minister, Stefan Lofven, also described the blasts as an attack against European democracy.
He said in a statement "we will never accept that terrorists attack our open societies.''
- Danish Prime Minister, Lars Loekke Rasmussen, also denounced the explosions as a "despicable attack'', saying that his thoughts were with the victims and their families.
The chief of the NATO military alliance, whose headquarters are about 5 kilometres away from the Brussels airport, said the killings were "an attack on our values and on our open societies.''
- NATO Secretary General, Jens Stoltenberg, said in a statement that terrorism would not defeat democracy and take away the freedoms.
He said the NATO headquarters security alert has also been increased.
- French President, Francois Hollande, held an emergency meeting with top ministers, including Prime Minister Manuel Valls and Defence Minister Jean-Yves Le Drian.
"We are faced with a global threat.
"The war against terrorism must be conducted across Europe,'' he said.