President Muhammadu Buhari-led Federal Government has revealed that it has not paid for the celebration of May 29, Democracy Day celebration due to unavailability of fund.
Secretary to the Government of the Federation, Babachir Lawal, said this on Thursday while playing host to the members of the Senate Committee of Federal Character and Intergovernmental Affairs, led by Senator Tijjani Kaura in his office.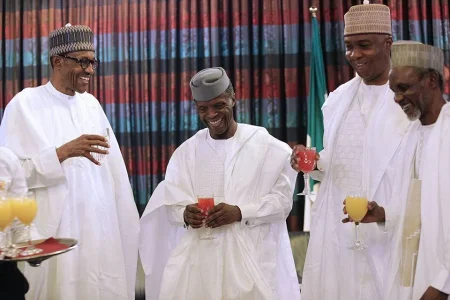 According to him, the budget for this year's Democracy Day was N33m and we had to do it on credit; we have yet to pay. There are lots of retreats which ought to be organised but there's no money to do any. The last time we got any release was in August."
Former Presidents and ex-Heads of State including Goodluck Jonathan, Olusegun Obasanjo and Shehu Shagari allowances since January this year.
He said: "The former leaders have not been paid due to unavailability of funds for the service-wide votes for salaries of ex-presidents".