Nigerian Senate on Thursday expressed worried over deployment of Nigerian troops to Gambia without Senate approval.
Senator Chukwuka Utazi (PDP/Enugu North) raised a point of Order while reading Section 5, sub-section 4 and 5 of the 1999 Constitution.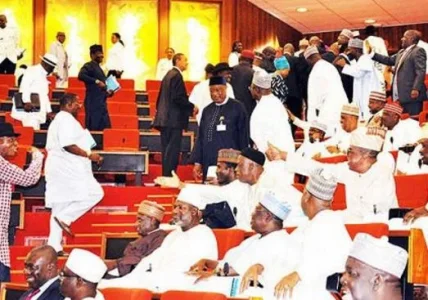 Nigerian Airforce, NAF announced on Thursday that they have joined Economic Commission for West African States, ECOWAS armed forces stationed on Gambia - Senegal border waiting to move on Yahya Jammeh out of office.
Senate President Bukola Saraki later overruled him and other senators saying that President Muhammadu Buhari acted within the confines of the law as he has not exhausted the constitutional window.
The issue was stepped down and not debated on the floor again.