President Muhammadu Buhari has forwarded the names of two ministerial nominees to the Senate as replacements for the late Mr. James Enojo Ocholi (SAN) and Mrs. Amina Mohammed.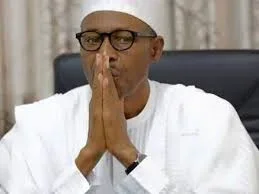 THIS DAY reports that the names were forwarded to the Senate on Tuesday night. The nominees are from Kogi and Gombe States.
A source within the Presidency also said there will be a cabinet reshuffle once the nominees are cleared.
"After the screening and confirmation of the two nominees from Kogi and Gombe States, Mr. President would most likely reshuffle his cabinet to accommodate the new ministers and move others where he thinks they are better suited.
"As you know, 34 of his ministers have been in the cabinet for almost 18 months, which has enabled the president to assess their strengths and weaknesses.
"On this basis, he would move some of them around to reengineer the cabinet and get the ministers cracking on delivering on the promises made by the administration to the Nigerian people," he said.