Former President Olusegun Obasanjo has said that President Muhammadu Buhari is yet to disappointe him since he assumed office in 2015.
Mr. Obasanjo stated this in an interview with the News Agency of Nigeria at his hilltop residence in Abeokuta.
While reflecting on the Buhari administration since 2015, Mr. Obasanjo said that the president had done his best to move the country forward.
"Whatever anybody says, President Buhari has not disappointed me from what I know of him," he said.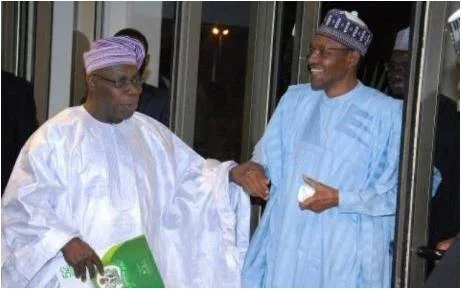 He said the president had delivered on his core areas of strength and ability, particularly in the anti-corruption crusade and the war against insurgency.
"In my book, I have said that Buhari is not strong on the economy and I did not write this to run him down.
"I also used to think that he is not strong in the area of foreign affairs, but I have realised that he has improved very well.
"He has actually done his best in the areas where we know him to be strong," he said.
The former president urged Nigerians not to relent in their support for Mr. Buhari and not to give up on Nigeria.
- NAN