President Muhammadu Buhari may soon speak by telephone to Nigerians.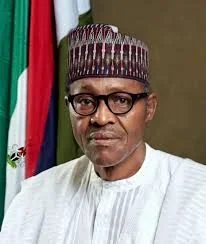 Buhari's media adviser, Femi Adesina made the disclosure on Monday night during a live political programme on Channels TV.
Adesina said: "Yes, he (Buhari) said maybe, he will speak to Nigerians by phone, and I also say maybe.
"That issue of his coming back is already in the public domain in the letter that was transmitted to the National Assembly. He said as soon as he has an 'all-clear' on his health, he'll be back. I think that issue has been settled
"I communicate what has been told to me. Unless I receive a definite communication that says the president will be back on this date. Then, I can say. Otherwise, I'll just be making a guess, if I say anything that has not been said to me. Don't forget that I'm a spokesman. I speak for somebody. I communicate what has been transmitted to me.
"Remember Trump said America will be number one, America will be number two, and America will be number three. So anything that is in the interest of American that the previous government did. I'm sure this Trump administration will continue. We know that governance is a continuum. I don't think one government will come in and obliterate all the positive things that have been done by the previous administration as long as it is positive; and, in the interest of the country."