President Muhammadu Buhari has identified three main problems confronting the country.
Mr. Buhari stated this at the Aso Rock Presidential Villa in Abuja on Thursday while receiving recipients of the 2016 Nigerian National Order of Merit (NNOM), Professors Omowunmi Sadik (Sciences) and Tanure Ojaide (Humanities), that had their investiture on December 1, 2016.
He declared that corruption is the "very worst" of all the major problems confronting Nigeria.
President Buhari recalled that the ruling political party, All Progressives Congress (APC) had identified
insecurity, poor economy, and corruption
as three major issues facing Nigeria.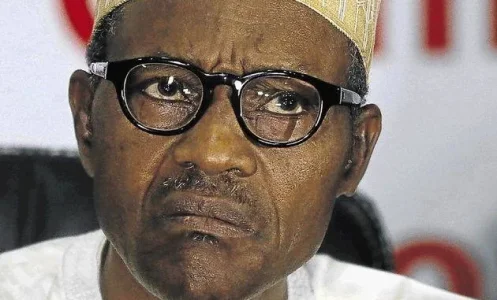 He said: "Nobody disputed the fact that they were the major problems of Nigeria, and we campaigned on those three planks. As a government, we believe you cannot administer a country you have not secured, so we focused on security.
''The economy is also down, therefore, we are not sparing any effort to revive and diversify it, so that our people, particularly the youths, can get jobs. The third problem, and the worst of them all, is corruption."
Buhari also stated that Nigeria was in a terrible shape when he took over in 2015, "with oil prices falling to as low as $37 per barrel, from peak periods of over $100 in previous years.
''There was no money in the treasury. We were producing less than one million barrels of oil per day, from the 2.2 million barrels we used to do. The country was in a terrible shape; but luckily, the people understand, and are co-operating with us.''