President Muhammadu Buhari seemed to be in high spirit on Monday when he inaugurated a 30-member new minimum wage committee, seizing the moment to mockingly comment on the resignation of former Vice President Atiku Abubakar from the ruling APC.
According to Premium Times report, during the inauguration in Abuja, Mr. Buhari, while making routine greetings before his remarks, turned to the national chairman of the APC, John Odigie-Oyegun, and said "accept my sympathy for losing a senior member of your party".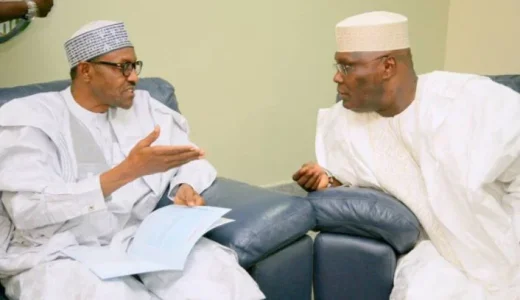 Although, Mr. Buhari did not mention any name, Mr. Abubakar is the latest senior member of the APC to have left the party.
Mr. Abubakar last week announced that he was resigning because of the party's failure to fulfil its promise to Nigerians.