President Muhammadu Buhari is set to replace the Group Managing Director (GMD), Nigerian National Petroleum Corporation (NNPC), Dr. Emmanuel Ibe Kachikwu.
Daily post
gathered that Buhari has already picked out three persons, including Deputy Managing Director of the Nigeria Liquefied Natural Gas (NLNG), Isa Mohammed Inuwa.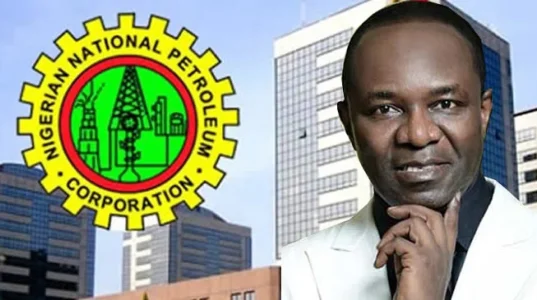 Inuwa was Group General Manager, Corporate Services in NNPC before he joined NLNG.
The race to succeed Kachikwu, former Executive Vice Chairman and General Counsel of Exxon-Mobil (Africa), began after Buhari sent his name as a ministerial nominee to the Senate.
Kachikwu, who has been cleared, is expected to emerge as the Minister of State for Petroleum Resources, a ministry Buhari has announced he will keenly supervise.
Kachikwu beat two others - Inuwa and General Manager, Total E&P Nigeria Limited, Mr. Ahmadu-Kida Musa – to emerge as NNPC GMD in August, replacing Dr. Joseph Dawha.
With the elevation of Kachikwu, Buhari has reportedly added one more name to contest with Inuwa and Musa for the top job.
The trio are all northerners. This is not unexpected as Kachikwu will be a minister of state from Delta State in Southern part of the country.
Meanwhile, the Office of the Secretary to the Government of the Federation (SGF) has been mandated to review the profiles of the three nominees and make a recommendation to the president.
Kachikwu, industry players, say has done well in his short time in office.
Part of his achievements are monthly publication of NNPC sales, public opening of bid tenders in a bid to ensure transparency, reducing the corporation's directorates from eight to five to improve efficiency and reduce cost of running the organisation.
Two weeks ago, Kachikwu met with the President of Ghana, John Mahama in Kumasi, Ghana, to reach a deal on the outstanding debts owed Nigeria by the Volta River Authority (VRA) for gas supplied.