The Secretary to the Government of the Federation SGF), Engineer Babachir David Lawal, on Tuesday said that President Muhammadu Buhari would spend eight years in office.
Lawal said this when he spoke with a group of pro-Buhari protesters under the auspices of Citizens Support for Good Governance in Nigeria (SGGN) at Unity Fountain together with the Senior Special Assistant to the President on Media and Publicity, Malam Garba Shehu.
He said that no individual could destroy the foundation laid by President Buhari after he might have spent eight years in power.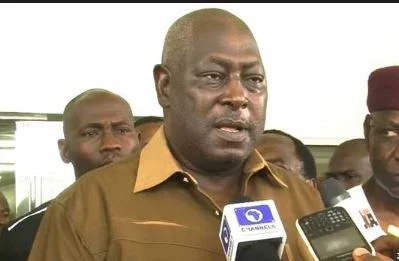 He said the government had been encouraged to do more things by the support, stressing that the current challenge was not insurmountable.
"Baba Buhari didn't anticipate the problem that we are in. The people who caused this problem are the one challenging the government. I tell you that they will fail in the name of God. Shamelessly, they accused the president of not performing. And in fact, some of them wished him dead. But I can assure you that by the grace of God, he will outlive all of them."
"I assure you that by the grace of God, in the next one year, Nigeria will have a booming economy. The foundation being laid by the government is solid. And nobody, even after the president has finished his eight years, can ever take us back to the pre-2015 days. This, I can assure you," the SGF added.
Last edited by a moderator: