Nigeria's President, Muhammadu Buhari and the President of Benin Republic, Boni Yayi, met on Tuesday in Abuja, Nigeria's capital, to discuss the fight against Boko Haram terrorist group, ChannelsTV reports.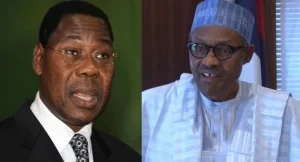 At the meeting, President Yayi pledged to deploy 800 military men to help fight insurgency in Nigeria's north-east.
Acknowledging President Yayi's contribution to the war on terror, President Buhari said securing a healthy relationship with neighbouring countries was key to security and economic development.