Nigeria's economy contracted for three consecutive quarters shooting inflation to an all- time high in 10-years in a roll. The situation in a roller-coaster effect affects adversely the illegal business of sex in the country. ADEREMI OJEKUNLE who visited some of the daring Lagos brothels in this report, presents the anguish of the economic situation on sex workers.
The pathway that leads to the Onore bar, a notorious brothel well known to residents of Otodo Gbame - a fishing community in Ikate, Eti-osa Local Government Area of Lagos - remains calm, antithetical to the usual bubbling lifestyle.
But for the music blaring from huge speakers, the main bar remains dry, dull as the sisters of the night who wait fruitlessly for would-be-customers.
Clad in skimpy see-through dresses, the prying eyes of the sex workers race back and forth, shaking their 'assets' to attract the few customers on patronage.
'Babe, how far?' one of them hail this journalist. 'Come, I will do you well,' Esther (not real name) added after an initial scorn. In seconds, this reporter was surrounded by the girls, advertising their market.
Harboured in chalets, hotels and guest houses, Lagos sex workers popularly called '
Olosho
' have a direct livelihood sustenance with the country's economy.
In December 2016, the Nation's consumer prices increased by 18.55 per cent year on year, the highest figure since October 2005. Also, unemployment figure rose to 13.9 per cent month under review. The report released by the Nigeria Bureau of Statistics showed that 555,311 persons that fall under labour force were unemployed.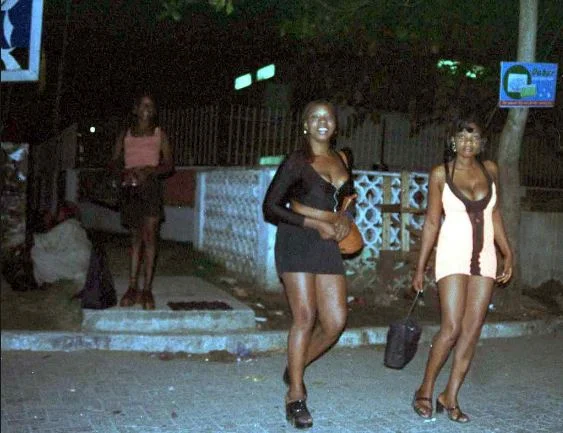 Photo source: IBTimes - Nigerian Prostitutes
According to data released by the National Bureau of Statistics, in November 2016, Nigeria's gross Domestic Product (GDP) contracted by 2.24 per cent in the third quarter which showed negative growth in the year as the economy shrunk by 0.36 per cent and 2.06 per cent in the first and second quarters respectively, Nigeria's economic woes can largely be attributed to the struggling oil sector, upon which the economy is dependent.
With these unfavourable economic figures, life has become tougher for many of the sex workers.
Economic downturn presents the odd means of survival
For Esther, 24, life in the street has been a bearable menace up until late 2015 when the economic situation began to bite on her 'business.'
The Imo-state born mother of two lamented how 'everything' changed since economic regression.
"Since January 2016, customers no longer pay well, at least by December 2015 we are still making little cash. Before, some customers will dash you money after the service but we no longer have that. These days, some will even come and tell you they want to sleep with you overnight for just N1500."
"Buhari don't want to help situation and all sort of things. Workers don't get their salaries when due. People saying hardship, time of Buhari. Things have been very hard for us this time."
Like Esther, Ngozi Okoru, a mother of three has been unable to make both ends meet in recent times due to the economic situation. Having joined the sex business 3 years ago due to the sudden death of her mum and husband in 2013, she laments that the drawback in business has affected her such that the caretaker in charge of a room apartment where she pays a weekly rent of 7,000 has been on her neck for defaulting.
"We seldom pay house rent this period, the economy is so bad. Our director understands sometimes, he knows that the hardship is everywhere."
"The truth is that I have kids and I have to take care of them. I lost my mum and husband in 2013 so I have to hustle to keep them going, at times, I plait hair for people to make little cash aside the night hustling. I am here to fight for my children, even though my parent couldn't do that for me, I cannot let my children suffer", she concluded affirmatively.
Few cash chasing expensive goods
Ngozi discussed how she managed to scale through the hurdles of economic hardship and sustaining the double digit inflation since first quarter of 2016. From a single meal per day to drastic cut in wears and reduction in price of sex for customers.
She said: "I have been eating once in a day mostly, because you have to watch before you do anything. Before recession, I do spend like N1500 per day but now I only manage N500 because our customers refuse to spend like before."
Obalende red light district
For Bukola, a young Yoruba lady who trades sex at the Obalende arena, Lagos, said this reporter must have sex with her else she won't grant the interview requested.
The arena is well known for its notoriety as hundreds of sex workers earn their daily bread between the hours of 7 and 12 a.m. daily.
To a newbie, the area is just another sex fantasy market as none of the sex workers own a room to herself but a closer relationship with them reveals more.
The price for sex starts from N500 upwards and the 'customer' will pay another N200 or N300 to use the small rooms crafted in plywood in most of the ancient buildings around.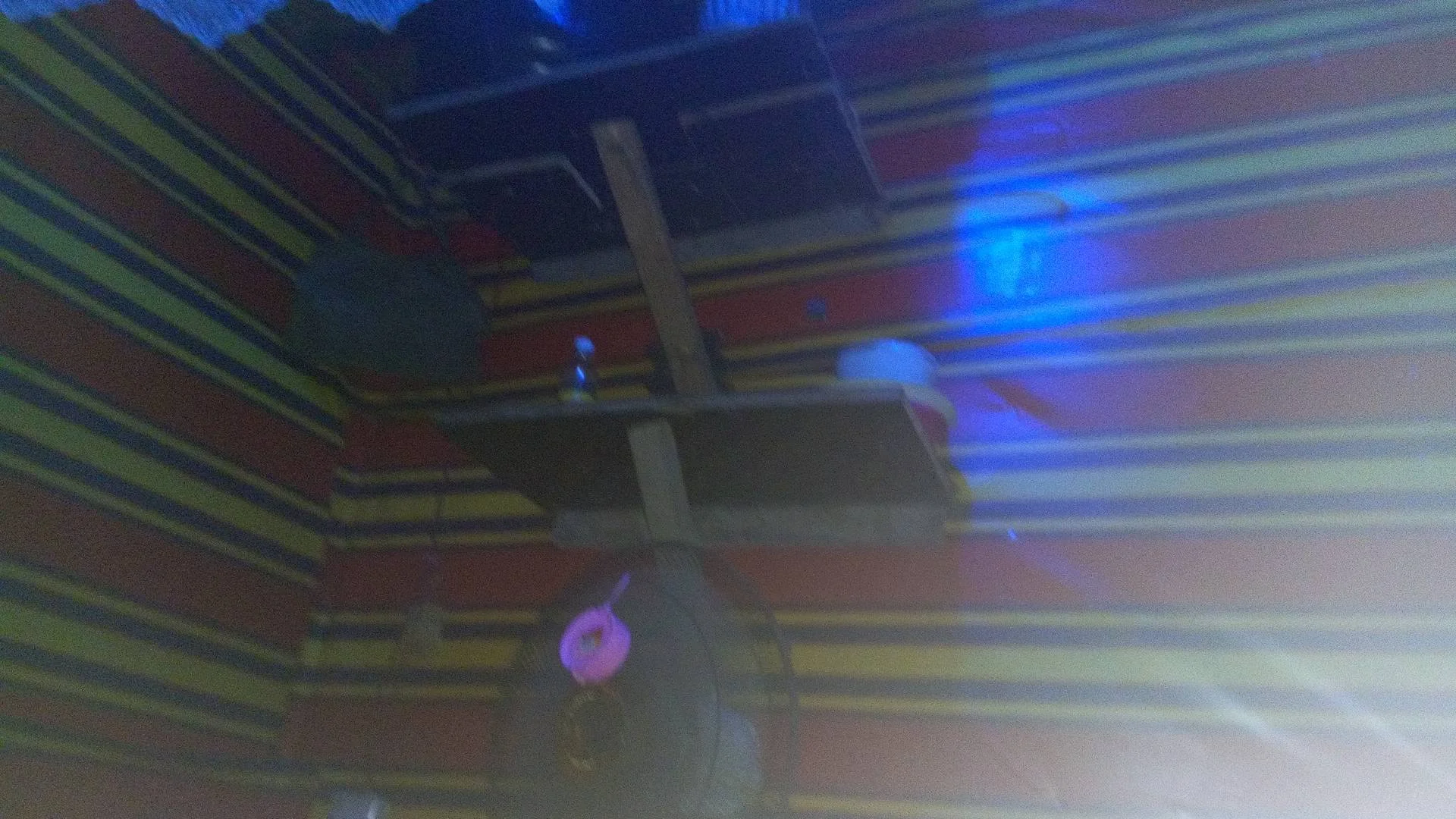 Lagos, Obalende chalet - upper view of one of the rooms
Business has become drab lately and this partly explains why Bukola insisted on sex after entering one of the rooms with this reporter. In the end, she decided to answer some of the interview questions in her local dialect.
"I come here every day from Badagry every day to do and living this kind of life is not my choice. Life situations force me into this. Before I was introduce to this by a friend, I used to sell petty items in front of my house but trade has been so low that I can no longer provide food for myself and my daughter again. That is why I decided to make extra income here.
While the interview lasted, the owner of a popular chalet busted in one of the room, ranting loudly: "what are you guys doing there over an hour.
"Please come outside and allow another customer in. Just today that we have more customers, you people should not come and spoil market for us," he said making a resounding effect as he shut the door.
Bukola also lamented on the low patronage as most of her old customers have decided to stay off the vicinity because of economic trouble currently facing the country.
"The economy is not good at all. If I have means to sustain my kid and pay house rent, I will stop this work."
Buhari should help us!
Many believed that the administration of present would have helped to cater for the economy which largely depends on the survival of any business in Nigeria, even for the night workers. However, this seem not to be the case as lamentations takes over many of their conversations.
Some of the sex workers wants the federal government to operate an economic policy which will favour all.
For Bukola, President Buhari should maintain a stable price level for goods and services. "Before now, I make between N8, 000 to N12, 000 but this time, I barely make up to N2000 in a day."
"I want the president to help us. If things are not expensive, our customers will be able to save money and make it trickle to us too.
Esther, on her own part wants the President to maintain a good economic policy and as well legalise the sex work in Nigeria. She explains how economic hardship has force working class ladies to sex hawking.
"Presently, many ladies who are employed have joined us. They come back from work, dress up and hit the street. I don't blame them, some of them are owed months of salaries and they need to survive. The economy is bad, the president should help us. I also want Buhari to legalise prostitution. That will allow us to have a balanced price for our services." she said.